The year 1996 wasn't much of a strong year for fans of the medieval knights sets. Playmobil only released five new boxes with this theme, but, they were all absolutely eye catching and awesome to own, probably some of the most wanted and coolest vintage sets to date.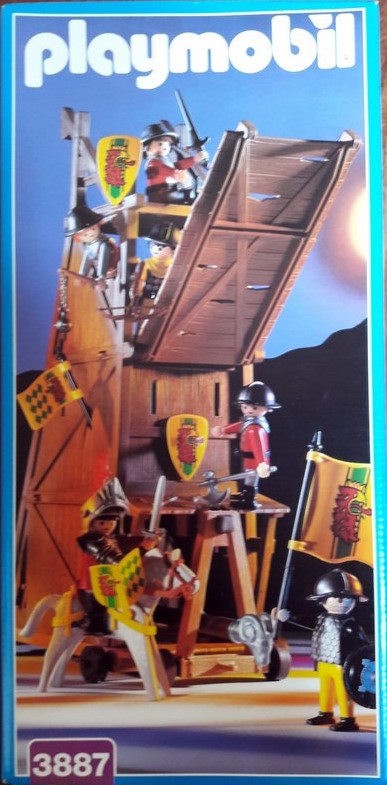 This is the coolest Siege Tower ever made by Playmobil, as shown here with set 3887. This was released just a couple years after the Medieval Castles from 1993, sets 3666 and 3667. The above shows somewhat of a different faction, the red eagles, but I believe they belong to the Castle Knights faction from set 3666, because their coat of arms uses the main colors green and yellow. (See their flag below).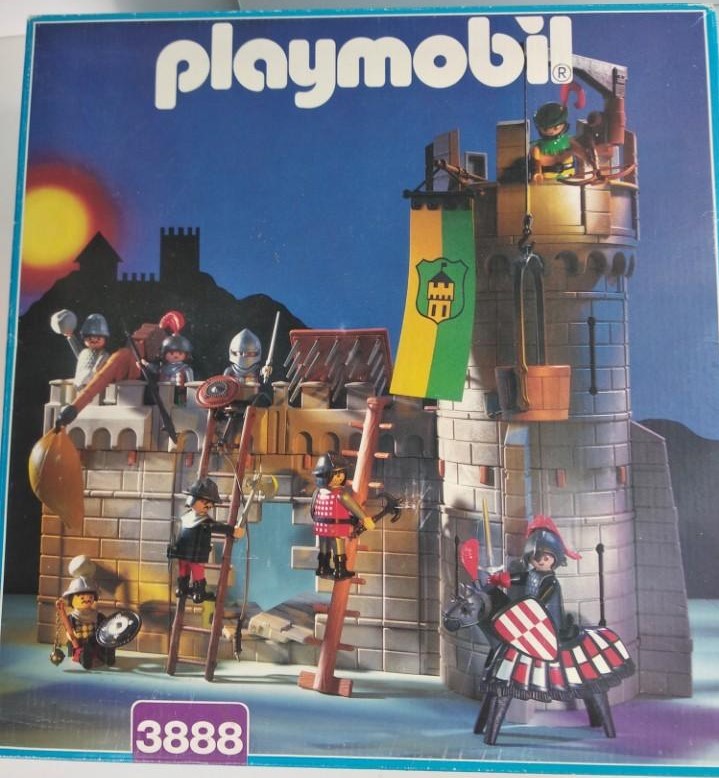 As mentioned above, the Castle Knights follow the colors yellow and green, which could indicate that the Eagle Knights belong to their kingdom. You can play in any way you wish, doesn't really matter! This set 3888 is another genius design by Playmobil: An invasion Tower with ladders and ropes to break into enemy castles. Not only it comes with eight knights, but also connects to castle set 3666 or 3667.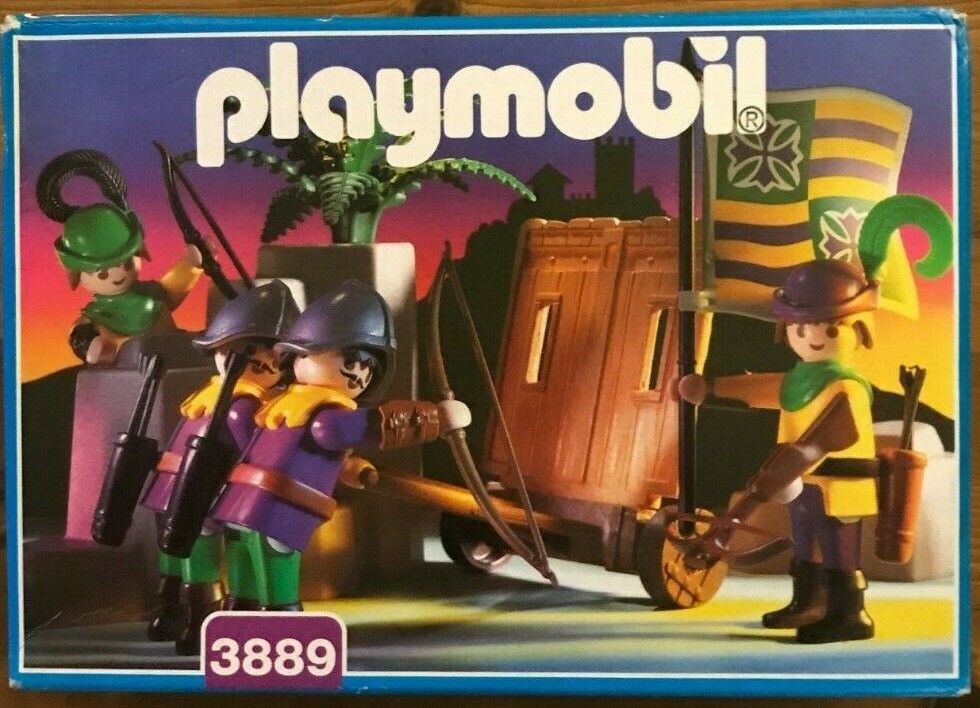 Playmobil set 3889 brings a platoon of four arrow and crossbow men, fortified with a mobile wooden wall, to barricade themselves from enemies projectiles. Fantastic display of medieval strategy with this set.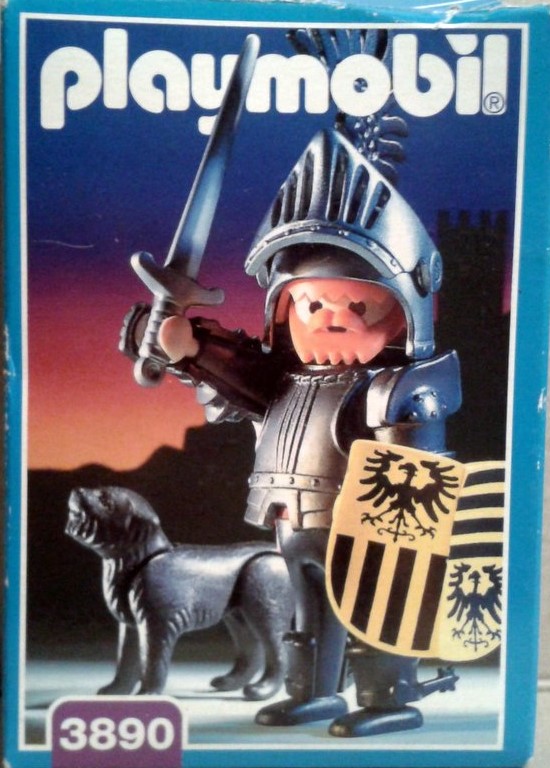 In this set we have a Baron, or heavily armored knight, Playmobil set 3890, with his loyal companion, a black dog. He seems to carry a coat of arms of a Black Eagle that doesn't belong to any of the factions from 1993 sets.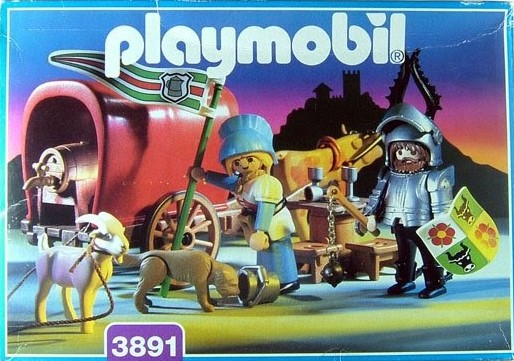 I call this set the "Traveling Lady Merchant" but the official title for this Playmobil set 3891, is "The Ox Cart". You can do a lot with it! The lady can be a traveling doctor, or just a helping girl, that can aid wounded knights by bandaging them. The set comes with a head and arm bandages for the soldiers. She is also in the trade business, with tables, a wine (or beer) keg, and a goat.