Starting with the Playmobil Knights Tournament set 3652, this box comes with a magnificent tent for the prince and princesses to watch knights fighting or demonstrating their training. Their reward is a golden sword, a title or the hand of a lady.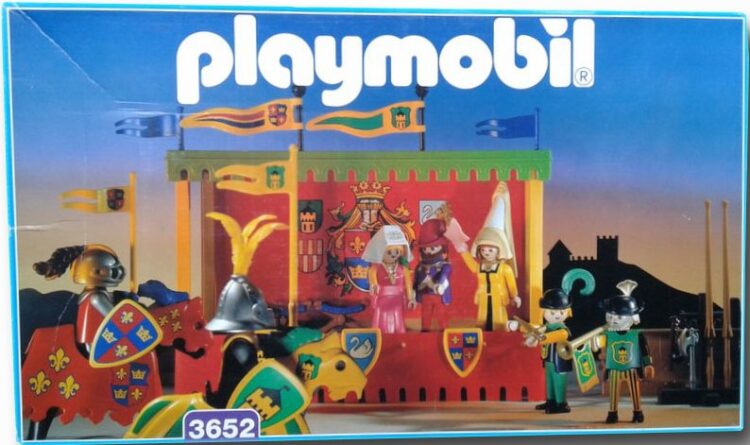 This tent is very unique looking and probably the only one of its kind. Today this set completed sells for around 50 to 100 dollars.
Above you can watch the video review of the playmobil knights set 3652 on Youtube by PlaymoBello. If you enjoy it, please like and subscribe for more.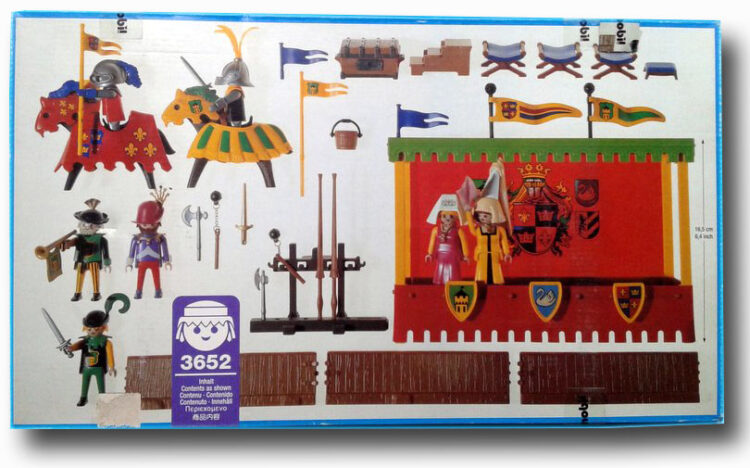 Here are all the characters and accessories that comes with this knight set. A total of five highly trained tournament knights!