Playmobil set 3666 remains as the coolest vintage castle ever made! So large you can sit inside of it (if you are small enough). This magnificent fortress comes full of accessories and characters. This playmobil knights set includes three royal castle guards, a vagabond and his son, one princess and one lady of the doves.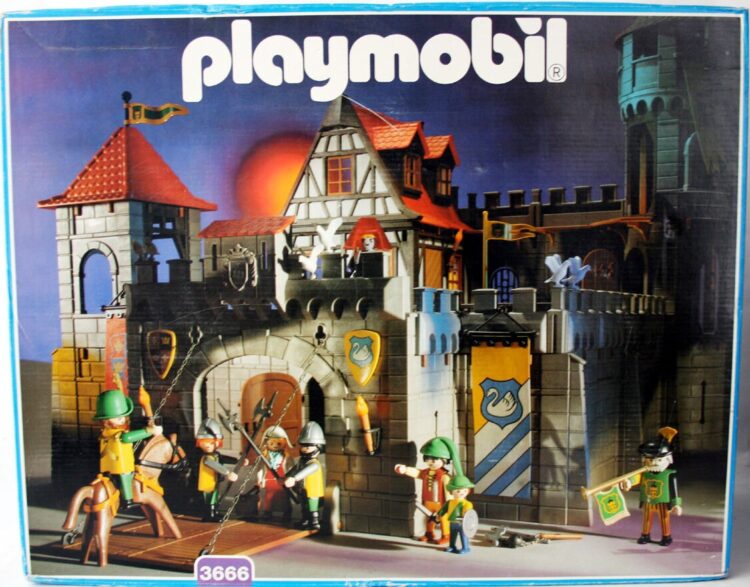 With a total of eight characters to play with, this set also comes with three banners, one representing each of the knight houses: Swam, Tower and Royal knights.
Above you can watch the video review of the playmobil knights set 3666 on Youtube by PlaymoBello. If you enjoy it, please like and subscribe for more.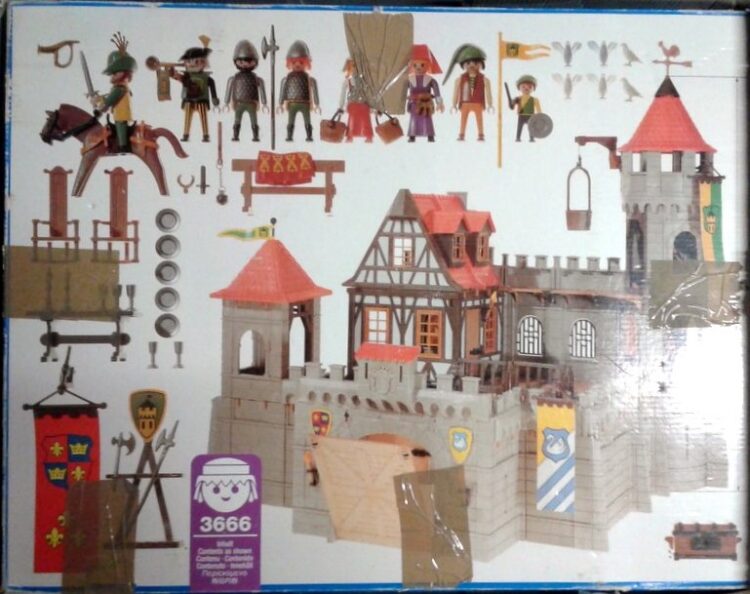 This castle is gigantic, with several rooms to play in, a throne room, dining room and even a cellar. Set 3666 also connects to set 3667 and 3888 making it the largest Playmobil castle to date. Above is a photo to check all the accessories.