This is another relaunch from the 90's for the Victorian Mansion that playmobil has released for 2022. The two characters below are brand new, and so is all the furniture with it, the molds are the same of course, but everything looks newly designed (different colors).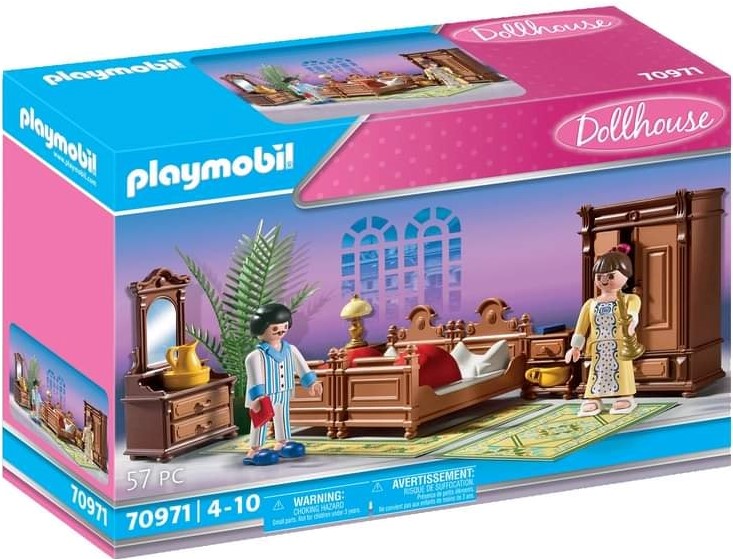 We should all look at this victorian bedroom as a new set, as none of the items seems to be exactly like the original playmobil from 1990.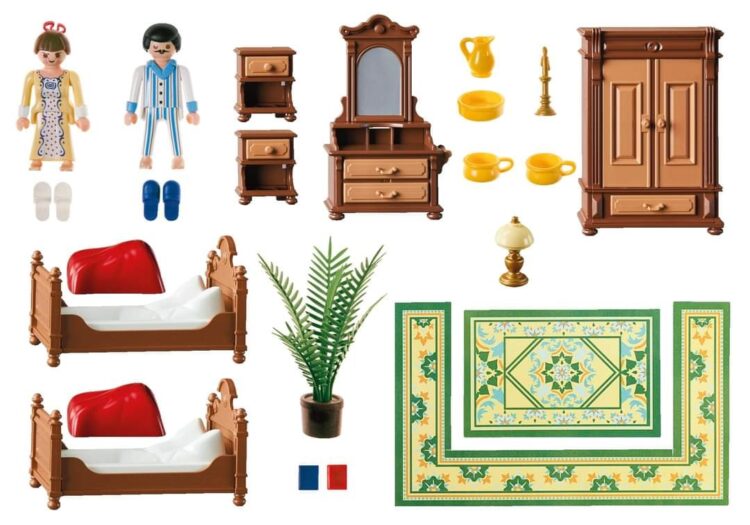 Above you can see all the accessories that comes with this set, note that the little girl is no longer included, instead we have the husband with his own blue slippers. This time we get a plant and red blankets for the beds. Set 70791 is one awesome relaunch by Playmobil!