This is the new relaunch of the Victorian Kitchen from the 90's, this being numbered as set 70970 from 2022. Below you can tell immediately this set is an exact copy of its original.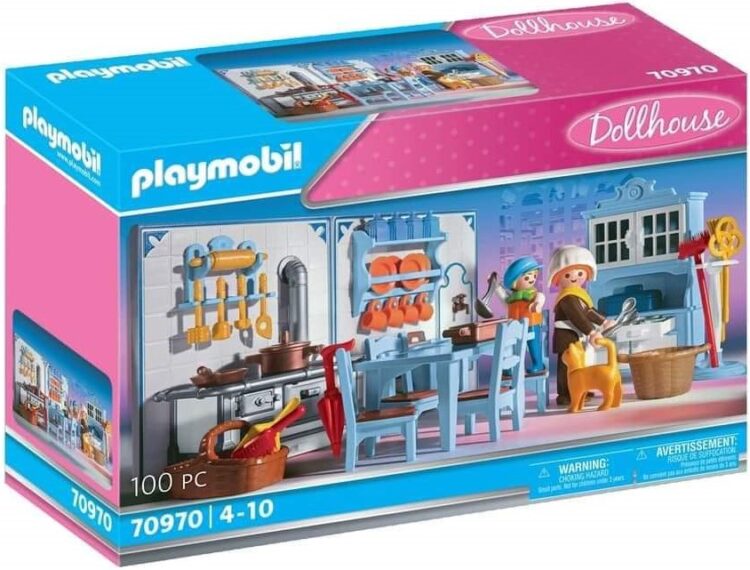 I particularly can't find any difference, even the characters seem to be exactly the same. The one thing that seems to be said among playmobil fans, is that this set 70970 and other relaunch, sometimes may have different textures for the couches and tapestry.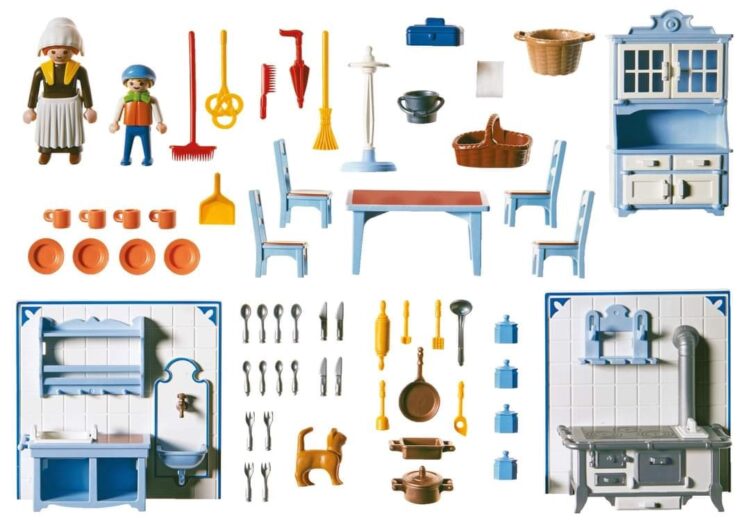 Above you can see the awesome amount of playmobil accessories for the victorian kitchen set 70970. Several utensils, a kitten, pans, table with chairs, two characters and other items.