Here is another relaunch from the Victorian Mansion sets from the year 1990's. This is the Victorian Dining Room / Living Room, set 70894. This set seems to be exactly the same, with just a few differences.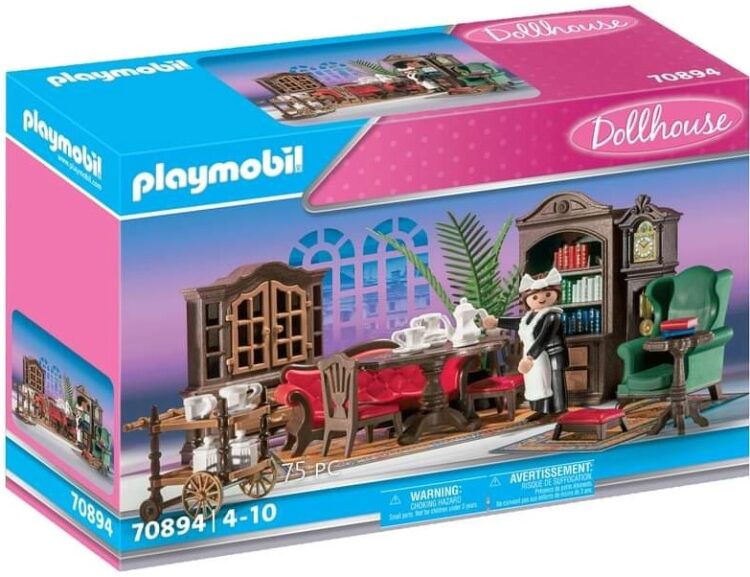 What differences? For example, the couch has a different texture than the vintage (different kind of plastic). The tapestry is also using a different material. The rest seems to be all the same.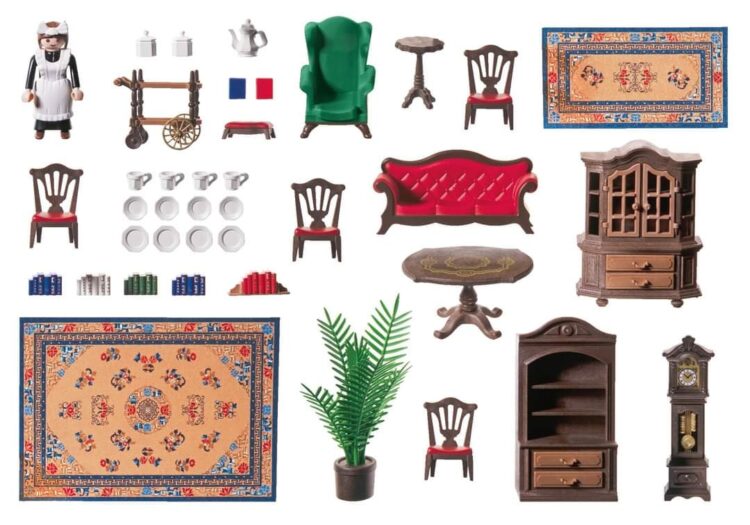 Above you can view all the accessories that comes with this set, pretty much the exact same amount of furniture, books and plates. The character is also the same.