This is a very rare playmobil set from the 90's, the Outdoor Victorian Patio. Now that playmobil decided to relaunch that. A lot of playmobil fans around the world will be able trilled to own this box.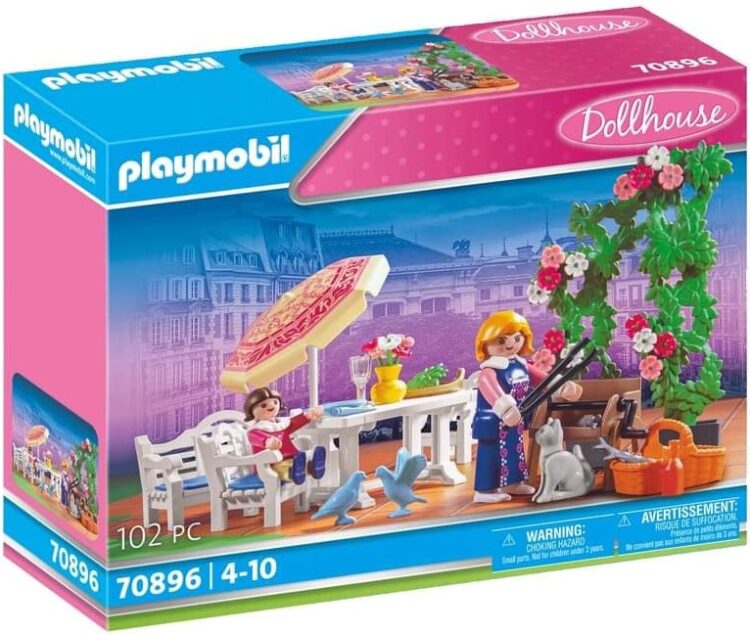 Above you see there is barely any change to the original design, which is great, those who don't want to pay eBayers a hefty amount to have this set, now can just buy the relaunch for retail price.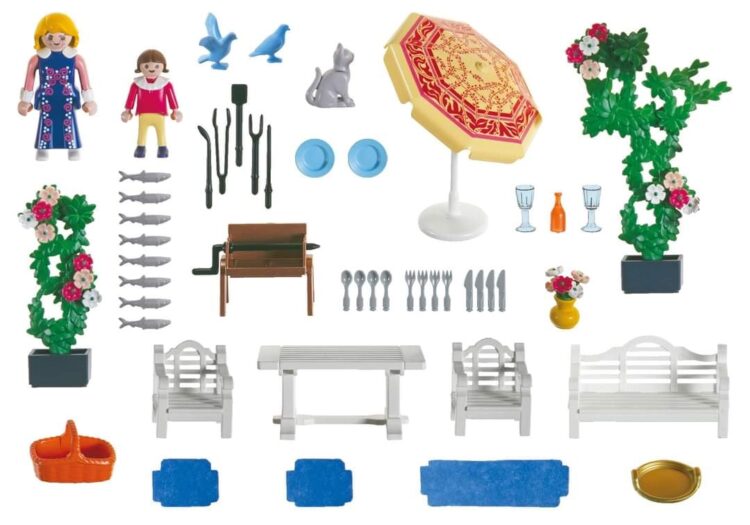 Above are all the accessories from set 70896, the Victorian Mansion patio, relaunch from 1990's. Only a few differences, including the characters.