Here is another version for the Victorian Grandfather study room, with his fireplace. Set 70897 brings back the 90's victorian sets, this one having slight changes to the colors of most items.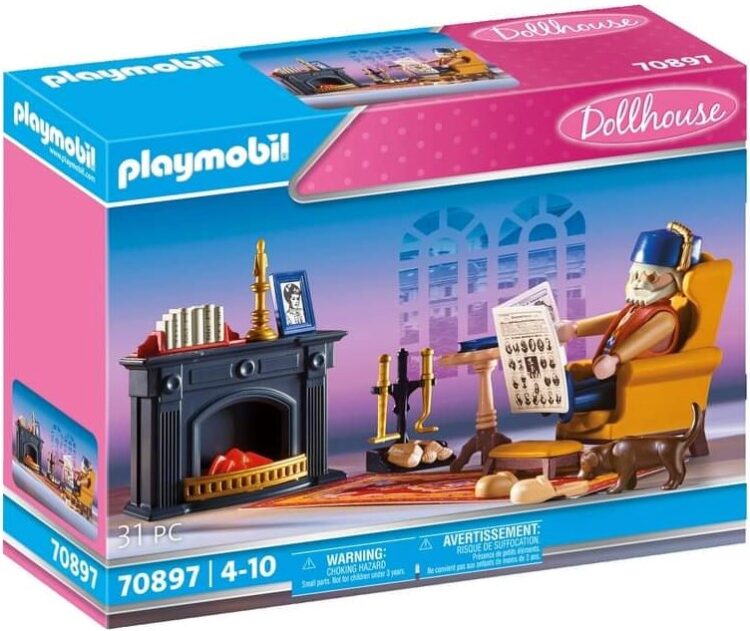 In the original, the chair was not yellow, the fireplace was white, and the picture portrait wasn't blue. The tapestry was also different from the one shown here. This grandad seems to have a different shirt, pants and hat this time. Note the round table now has some details at the top and is dark brown at the bottom. A lot of changes can be seen here.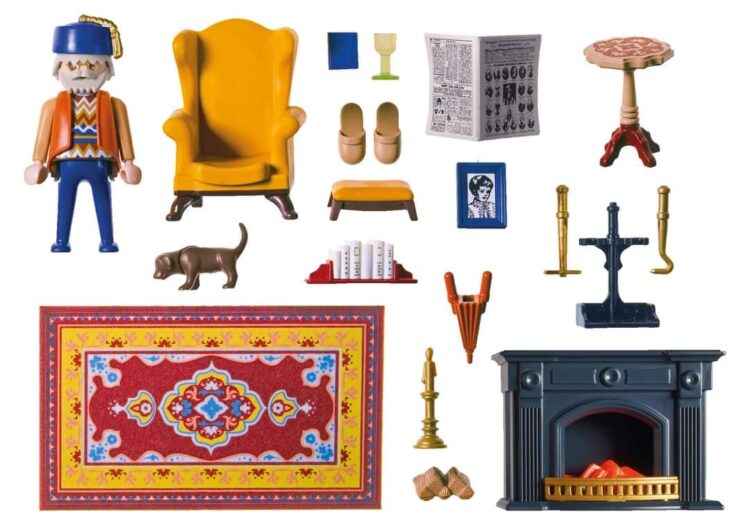 Above are all the accessories that comes with this victorian set 70897, entirely the same from the original victorian set from the 90's, just with different visuals and colors.