Playmobil set 70825 is an alternative evil version of the Fairy Hut, this one being a dark Spider Hut. This set can hang on the Community Tree, or anywhere else that is high enough.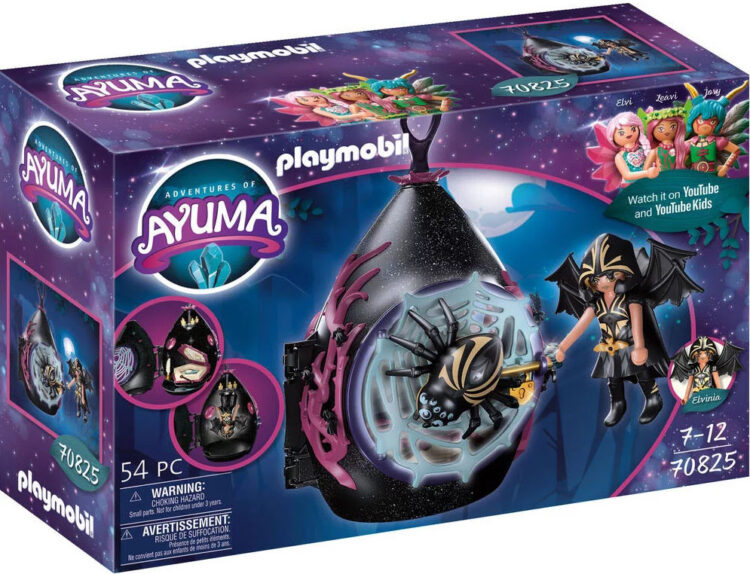 This is a Ayuma set planned to be released sometime in May of 2022. This set has a new kind of spider and an evil character called: Elvinia.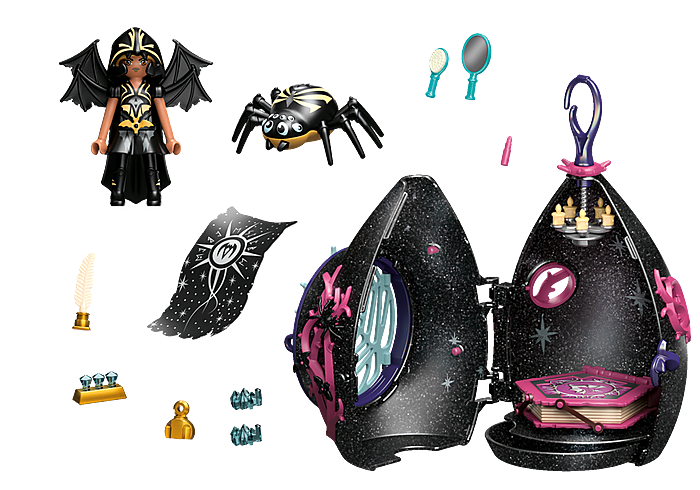 Above is the artwork created by Playmobil for the cover of the Ayuma box, set numbered 70825 and above you can see all the accessories that comes with this set.