This is one of those playmobil sets that are not well known, number 4842, the Treasure Temple with two stone guards. This temple is an addition to the jungle sets from Playmobil.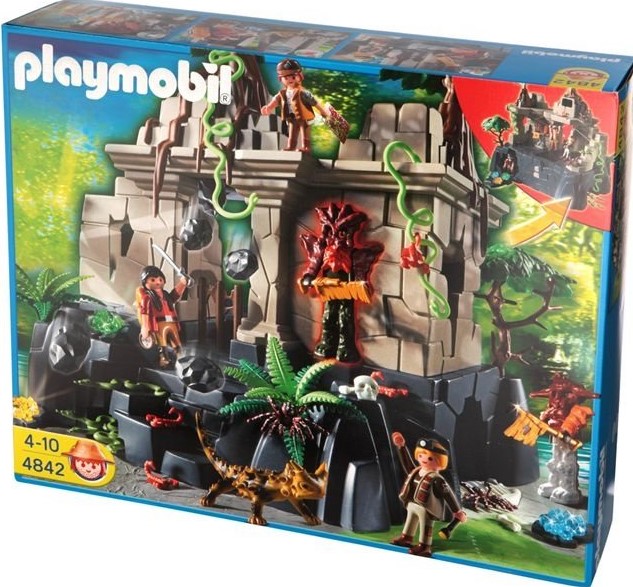 Below you can see the rooster of 3 adventurers characters and two temple guardians. These guardians could be played as statues that come to life when a treasure is disturbed, or just natives dressed up as demons to protect their temple.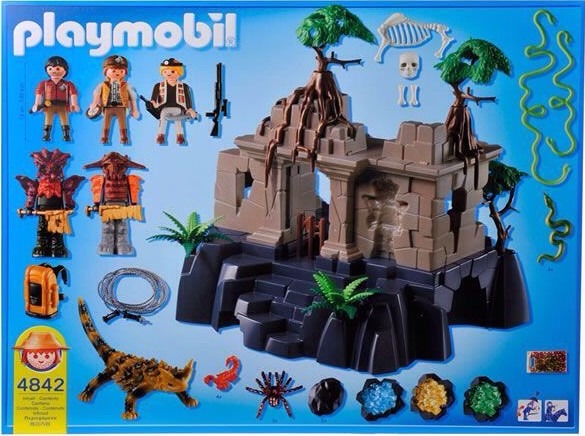 Besides the characters and unique looking guardians, this set also comes with a awesome looking lizard and spider.