The official Playmobil Facebook page just posted two pictures of one awesome Back to the Future scene from the movies, featuring a brand new "Steamy Mary" western train!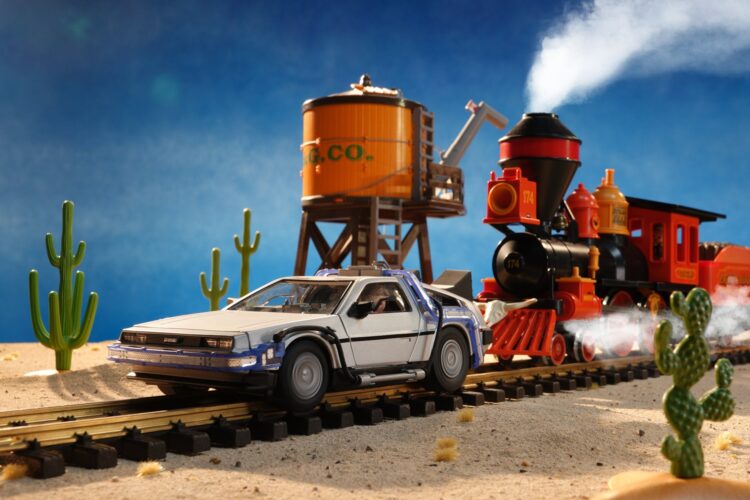 Could this be a hint that they are planning to relaunch the Train? I sure hope so! I am sure thousands of playmobil fans would be buying this immediately upon relase!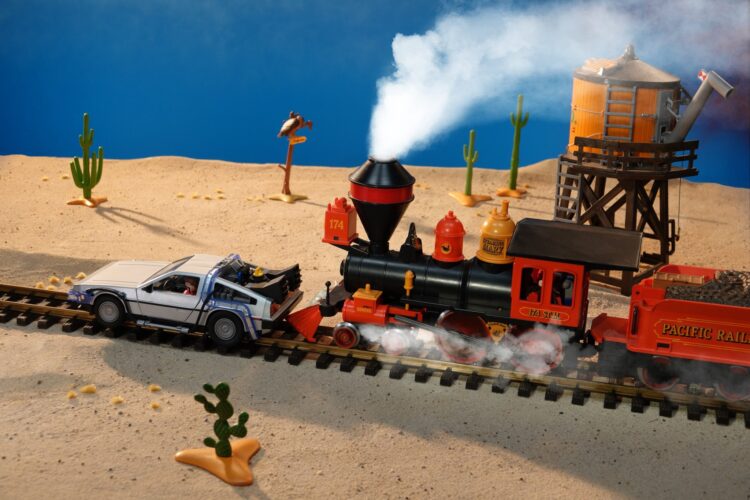 The delorean in front of the train already received rail tires in order to be used like this. Maybe it is only a matter of time to see the awesome most wanted announcement of the train relaunch.