Asterix or The Adventures of Asterix is a French comic book series about Gaulish warriors, who adventure the world and fight the Roman Republic, with their magic potion, during the era of Julius Caesar in an historical telling of the time after the Gallic Wars.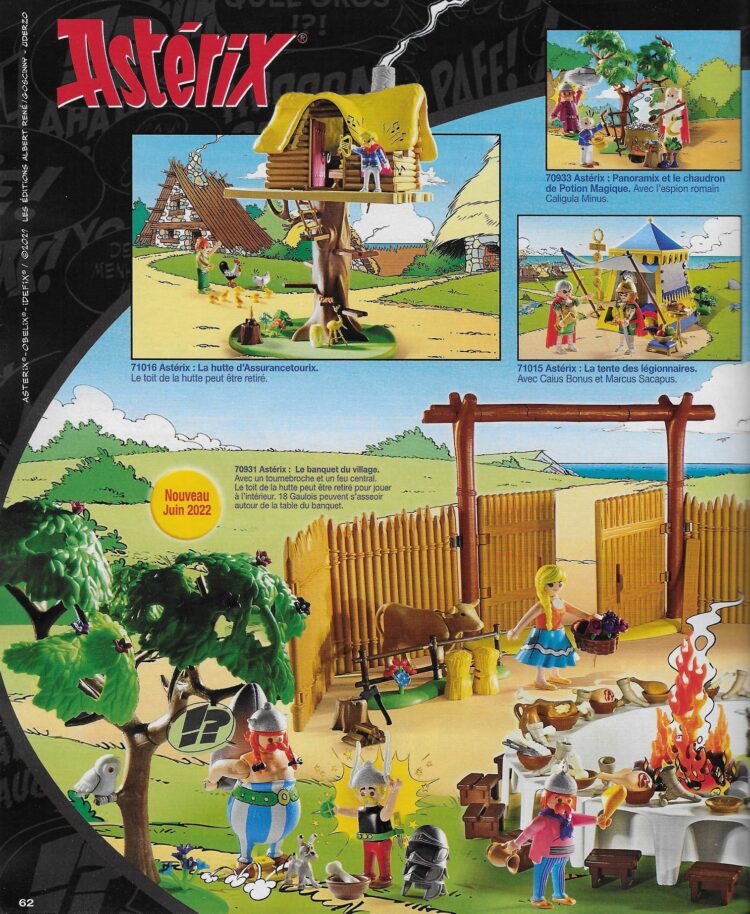 These are the pages of the German Playmobil catalog of 2022, with the first Asterix sets designed by Playmobil. So far there is a tree house, Asterix set 71016. Playmobil set 70933 with Panoramix, the magician brewing something wicked, and Asterix set 71015, a tent with roman legionaires.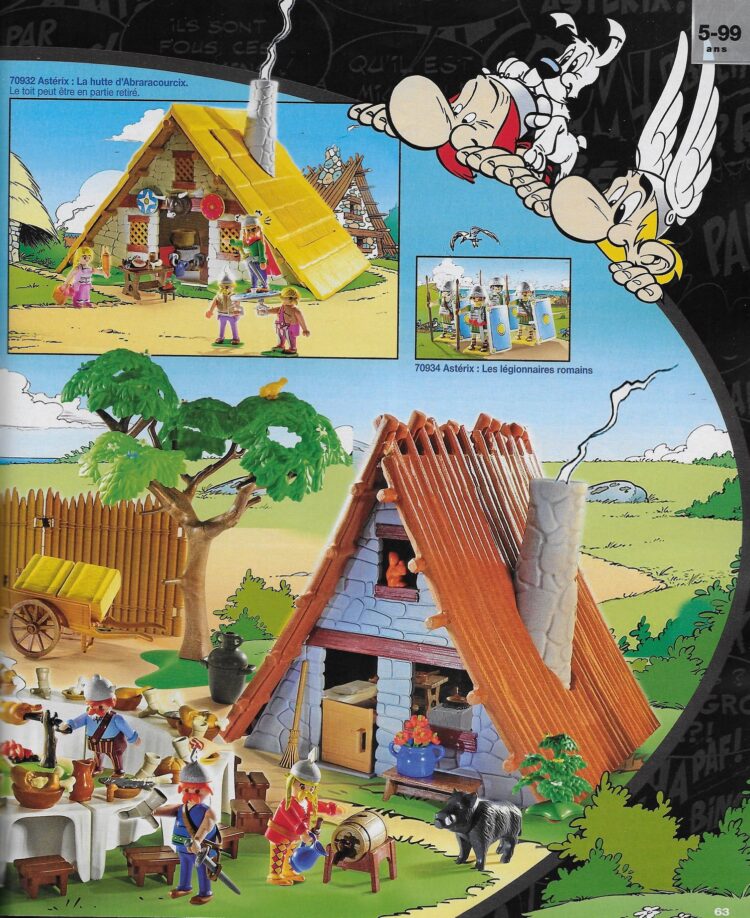 Asterix 70932 is a roof-house with a chimney and several Characters including Abraracourcix. Playmobil set 70934 has four Asterix roman characters with blue and yellow shields.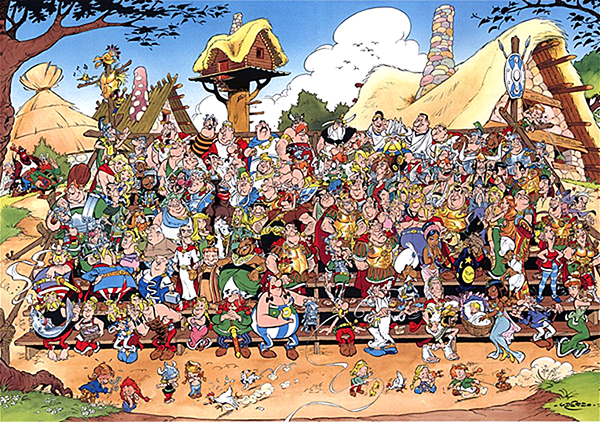 And if you haven't noticed the large table in the middle of the village, that is a set as well. 70931 Asterix: The banquet table.