This is one of the very first Western Forts ever made by Playmobil, back in the year 1987, Fort Bravo, the headquarters of the 3rd Cavalry of the Western Union.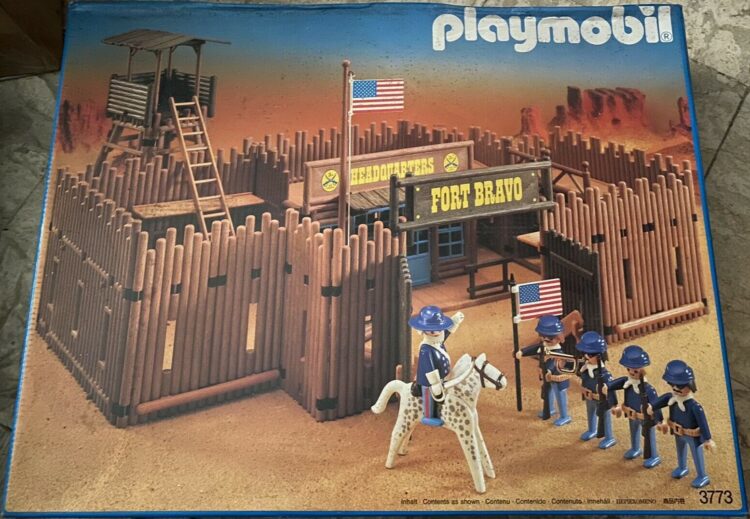 Above you can see the glorious box art showcasing the five characters that comes with this set 3773, and the fort, emulating wooden planks all around their headquarters.
If you enjoy watching video reviews of complete playmobil sets, above you may like to view the Youtube review from PlaymoBello, of the set 3773 Fort Bravo from the year 1987.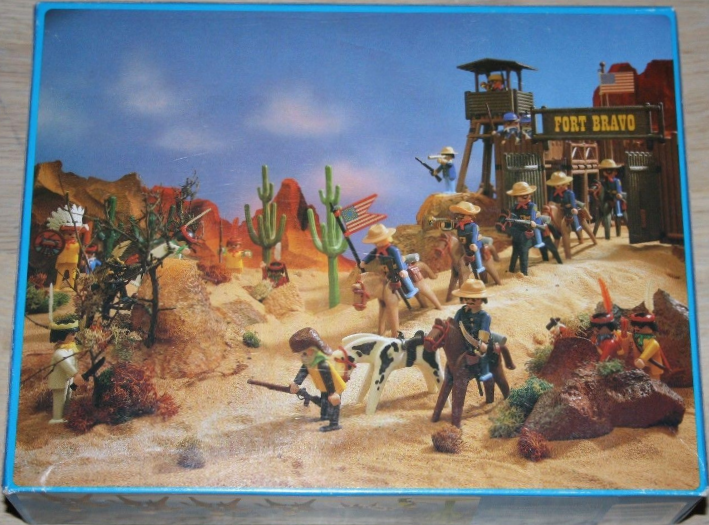 Unfortunately, back in the 80's Playmobil didn't have the back of their boxes designed with the accessories listings, instead it was just a blue empty canvas, or as shown above, a very awesome and cool looking scenery created by their artists.