This is the most famous PlaymoSpace set released by Playmobil in the year 1980-1989. This space station made kids around the world love the playmobil space series for decades.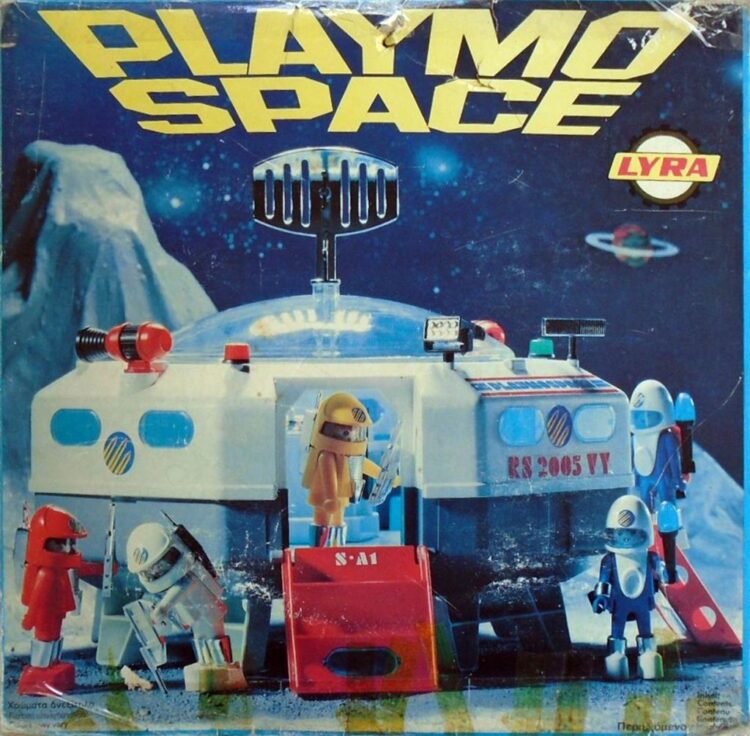 It has a glass top that is removable, like a lid, allowing full access inside the space ship control room, resembling a Star Trek room, with a few driver seats and a captain in the middle.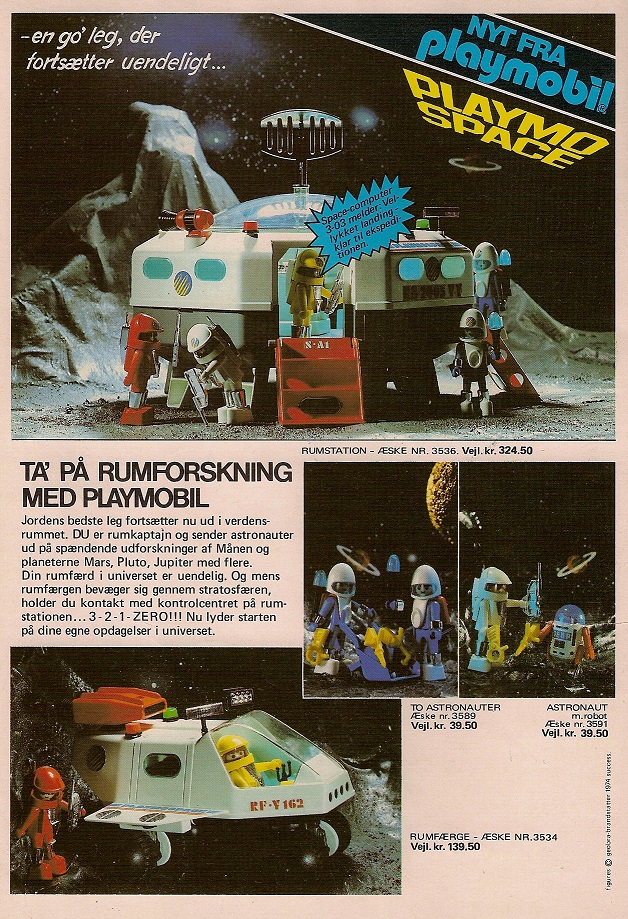 Above is an AD for the Playmobil Space sets from the 80's. This set sells for around 100 to 150.00 US Dollars for a complete used set, with all five astronauts.