This is a little playmobil gift set, released at the beginning of 2021, Playmobil Space 70603. Notice the printed name sticker on the top right corner of the box. You buy these and write the name of the person you are gifting this to.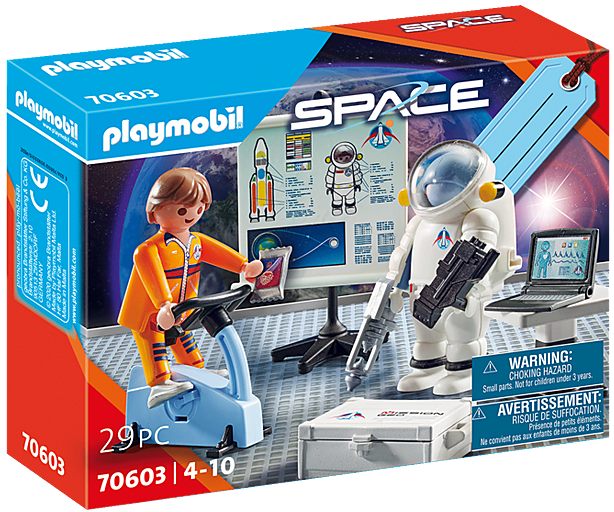 This set comes with one character and a posing stand to keep the space suit standing. Because of such feat, you can also just play that the suit is a robot or another person, just beware it has no face.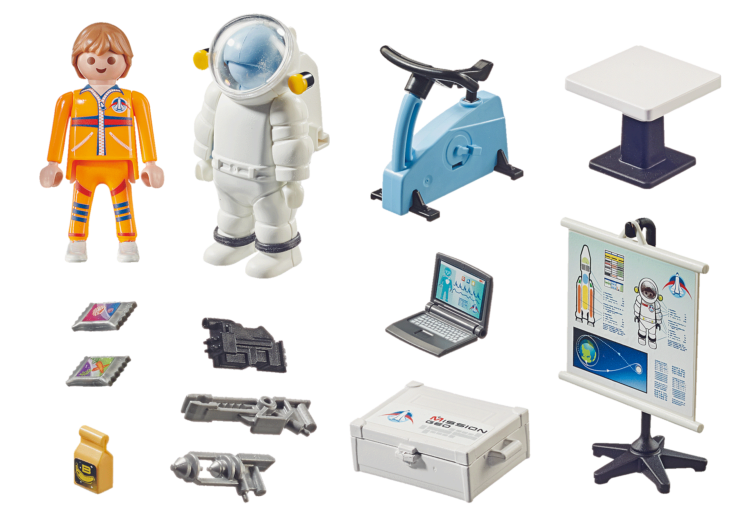 Above are all the accessories, including the bicycle used for exercise in space stations to this day. There is also a board with rocket and suit stats to play with, a crate, laptop, ray guns and space food.