This is the playmobil knights set 3668 training knights with a working dummy. Each character comes armed and ready for battle, or for training with the dummy.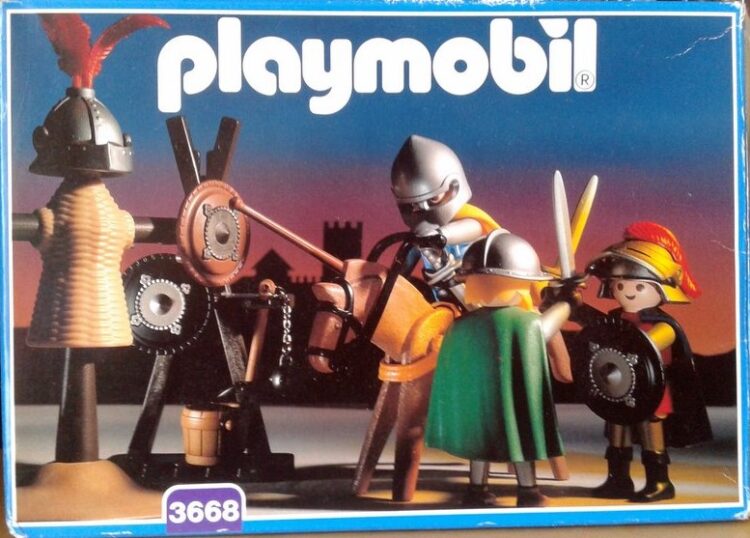 This is a training playmobil set for your knights to learn movements and become more refined in the art of sword fighting, that is what dummy's were used for in the medieval times.
Above you can watch the full review of the playmobil knights set 3668 from the year 1993, by PlaymoBello on Youtube. If you like the video please Subscribe for more!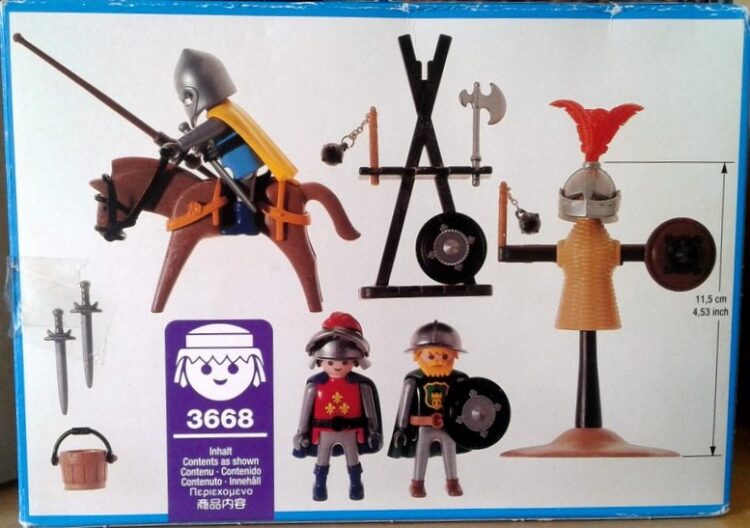 Above are all the accessories and characters from this playmobil set 3668. One mounted swam knight, two foot knights, the red is the royal knight and green is a castle knight.