The Susanne fishing boat, playmobil set 3551 is the most adored and known boat made by Playmobil. It is worth around $300.00 to $600.00 dollars depending on the condition of the boat.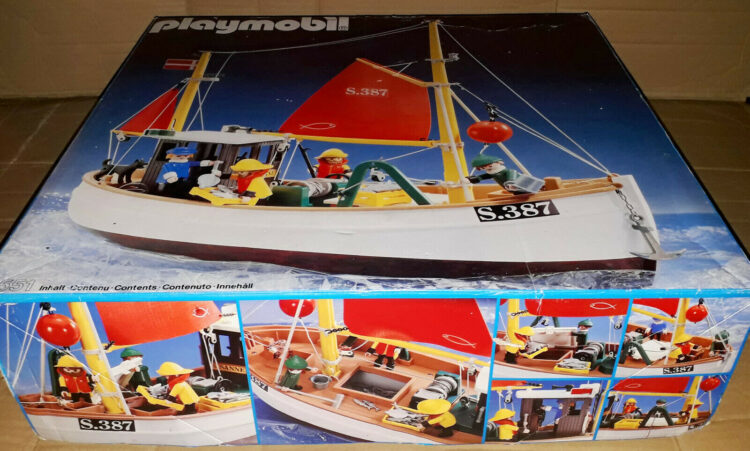 The reason becomes clear as soon as you look at one, it is full of details, rigging ropes and looks realistic and cool.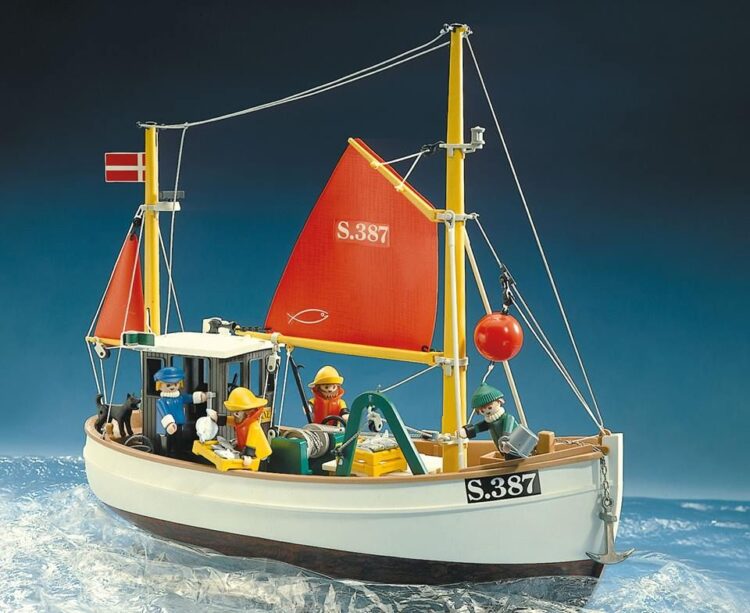 The playmobil fishing boat Susanne was also featured in an awesome playmobil poster, alongside with the blue and white coast guard ship.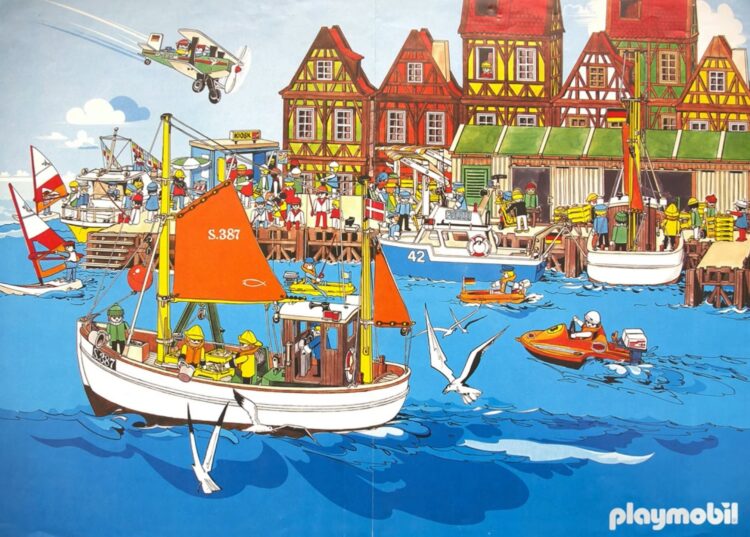 The boat comes with three fisherman including their captain plus a traveler, a dog and a lot of fishes, over +30 fishes.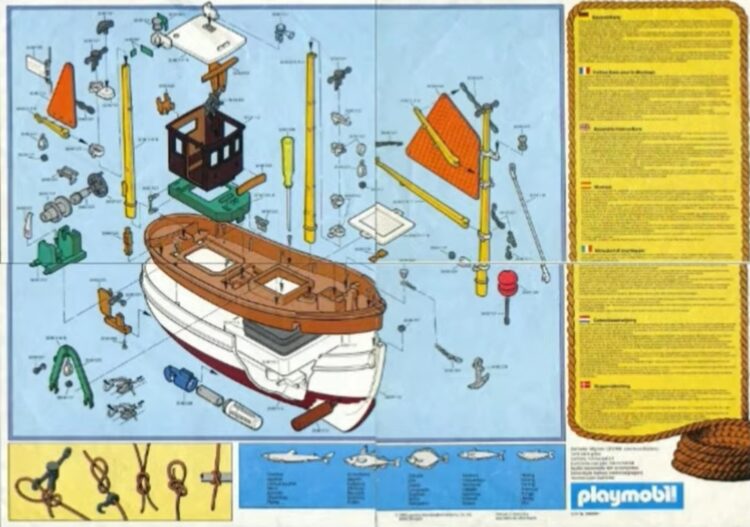 Since this boat was released in 1983, it is so old playmobil did not print the accessories rooster on the back of the box, so above I am posting an image of its manual and pieces.