With set 3659 Playmobil released the King and Queen of the Royal (Red) Knights, among them a messenger, two Royal Guards, a little prince, a Lady and a Trumpet man.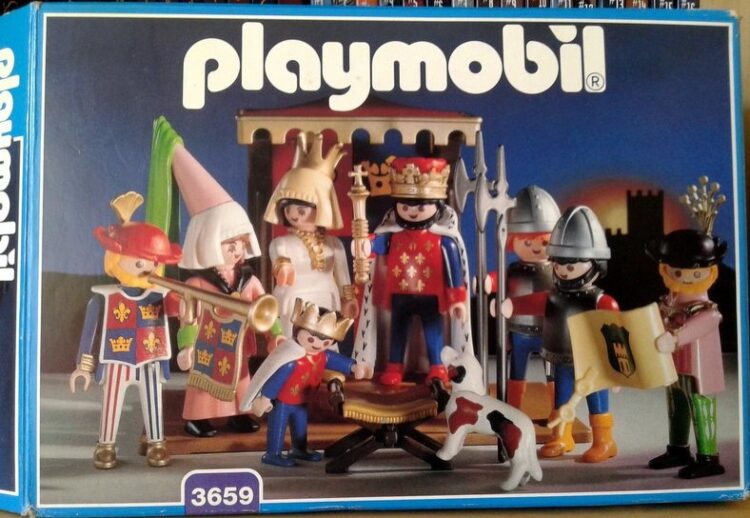 There are so many characters packed up in this playmobil knights set. A total of 8 where three are soldiers and five are members of the royal cabinet.
Above you can watch the full review of the Playmobil Knights set 3668 from 1993 on Youtube. If you enjoy the video, please like and subscribe for more.
Above is a photo of the back of the box, as mentioned earlier, this set comes with eight playable playmobil characters, but a little bit lacking