This is a very rare and exclusive PlaymoSpace set that was manufactured by Playmobil Estrela only in Brazil, a south American country. One of their (Estrela) most known skills is their box covers, look below all their awesome backgrounds and setups.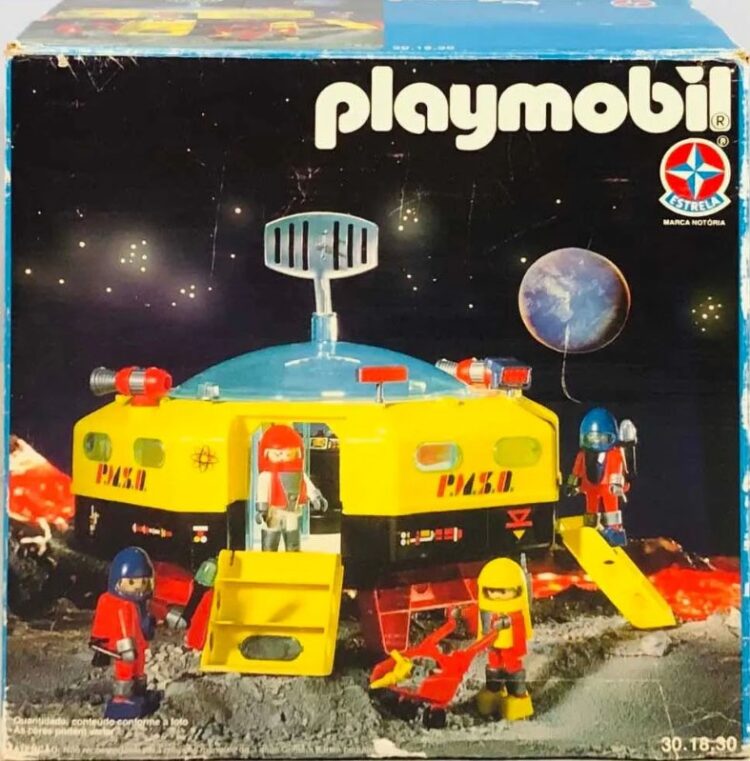 Estrela is a toy company in Brazil that was responsible for producing and distributing Playmobil toys in the country, hence why they went ahead and decided to be a little bit creative in changing the colors of this space set. They used Yellow and Black with Red, instead of the White from Germany and USA.
Above you can watch the full review of the Brazilian Estrela PlaymoSpace Space Ship, set numbered 30.18.30, with all its accessories shown by PlaymoBello on Youtube!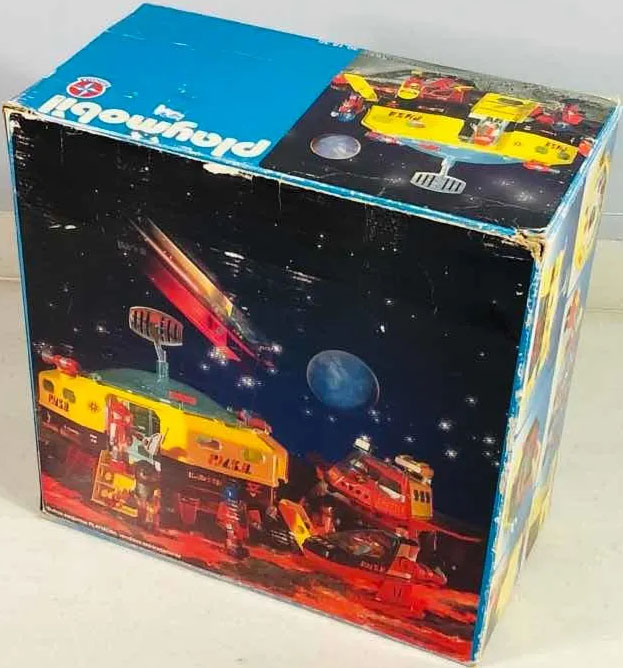 This space ship (or UFO) was released in 1990 and hence it did not have all the accessories listed on the back of the box, instead they had a beautiful space scene for kids to look at and get ideas to play with.