This is a Ghost knight that glows in the dark after being charged with some light rays (sunlight or from a light bulb). This ghost was a great success back in 1993.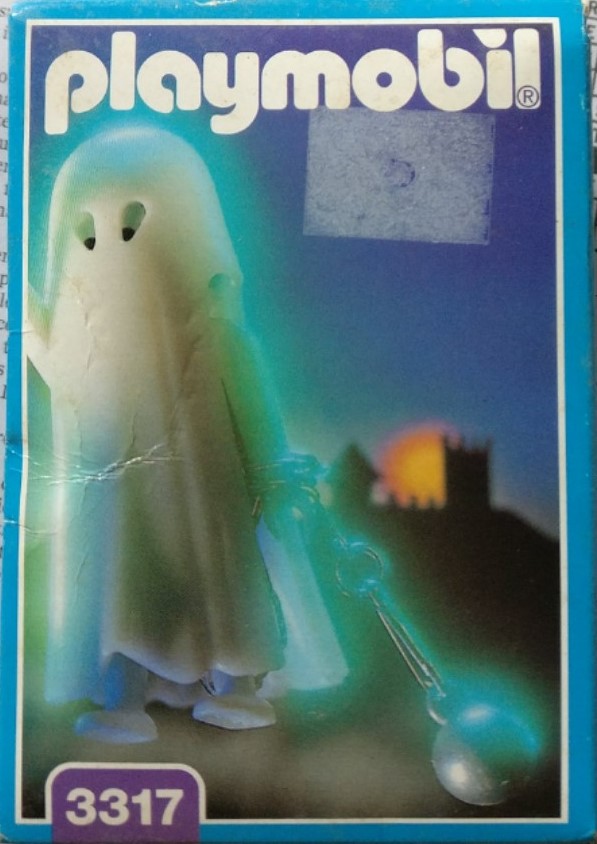 Not only does this Ghost Knight glows in the dark, but he comes with a real chain and metal ball to carry around. His ghost cloth can be removed, revealing an entirely white playmobil character.
Above you can watch the Youtube video review of the playmobil set 3317, Glow in the dark Ghost Knight by PlaymoBello.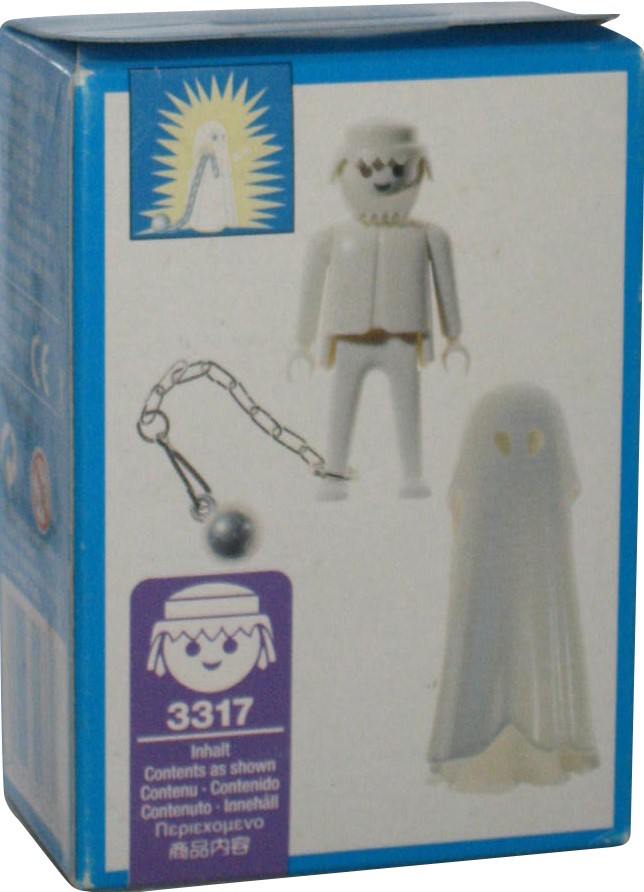 Above you can see the ghost character and his plastic cloth, with the original metal chain and ball. Playmobil set 3317 was released in 1993.