Here it is, the Magician's Traveling Wagon from Novelmore! Looks a little bit like the Violet Vale's sets, because of the Purple Theme, but it is stamped as a Novelmore set.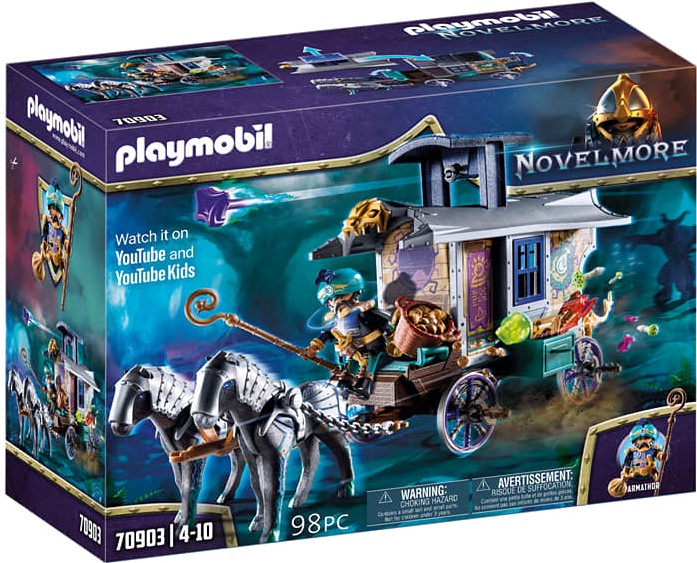 A new character is introduced here: Armathor, a Magician with a large staff and this wagon. He carries food, gold coins and gems in this wagon. This set should be out in the market on March 2022.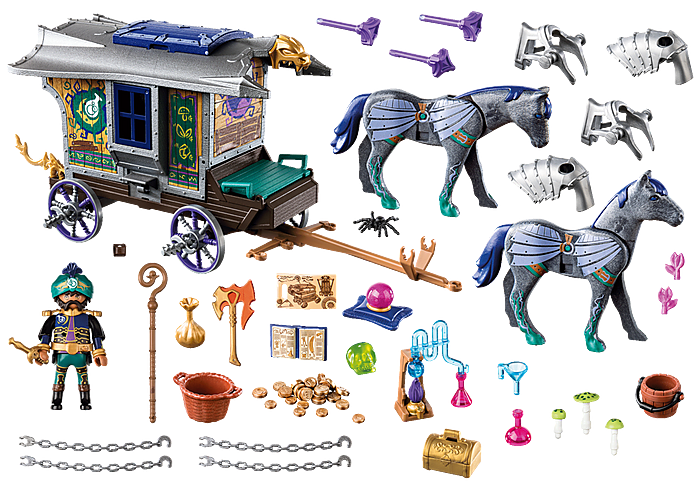 Above you can see all the accessories that comes with this wagon and there are a ton! Gold coins, weapons, fully armored horses, potion making tools and other items.