This playmobil set 7927 was released in 2007 as an Add-On titled: "Magician's Workshop". An addition to the Fantasy Knights sets from the year 1995 and 1996.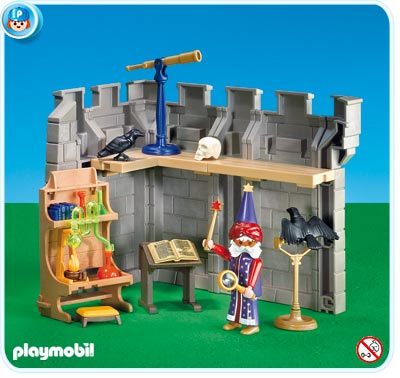 This set comes with a unique looking magician, wizard that only exists in this set, at least as of now. Very rare to find, if you ever see a complete set 7927 anywhere, just grab it! I would say it is worth around $20.00 to $45.00 US Dollars.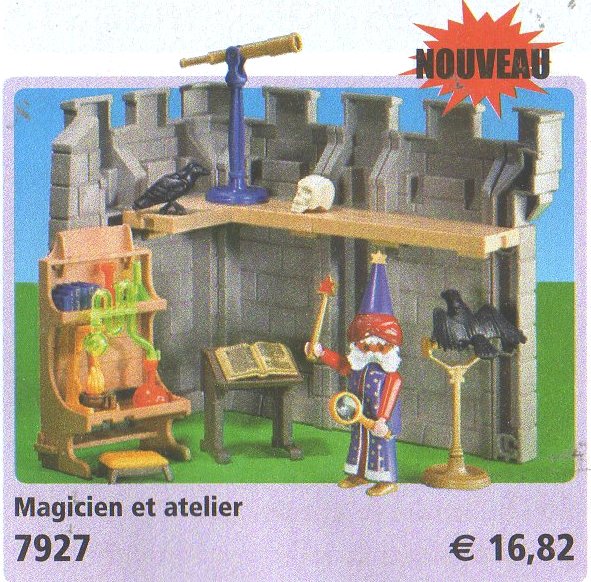 Above is the AD for the playmobil set 7927, straight from the 2007 French Catalog. "Noveau" means "New" in French. Enjoy!