In 2018 playmobil released a new Egyptian set, this Treasure Case with two characters and a mummy. A little simple set, but still, it does come with a few Egyptian artifacts that are unique, like the Pharaoh bust and organ container.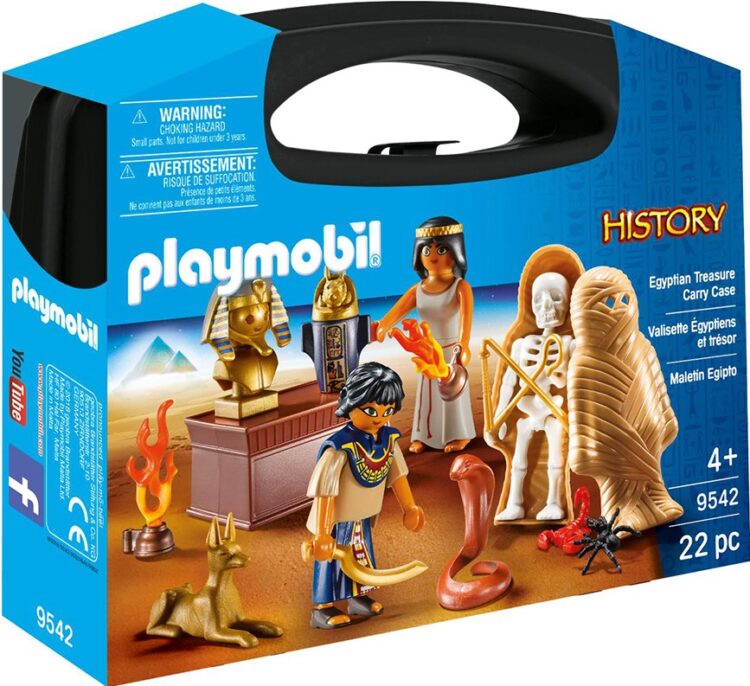 Above you can see the box art of this set, including the white skeleton. The skeleton could have had some golden bracelets and necklaces in order to make him more noticeable and less basic.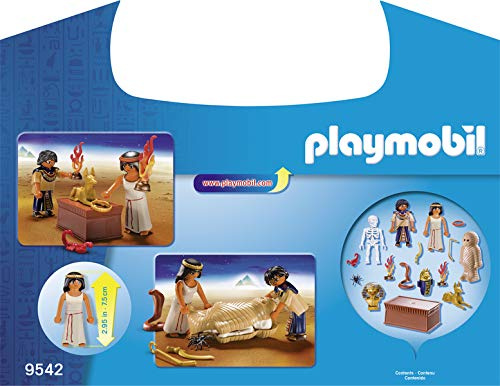 Above you can see the accessories that comes with this set, as well as some artwork that showcases ideas of what you can do with the items.