This is yet another version of the 90's Pirate Raft, this time numbered 5780 and released in the year 2006! Instead of a shark, it comes with a giant octopus!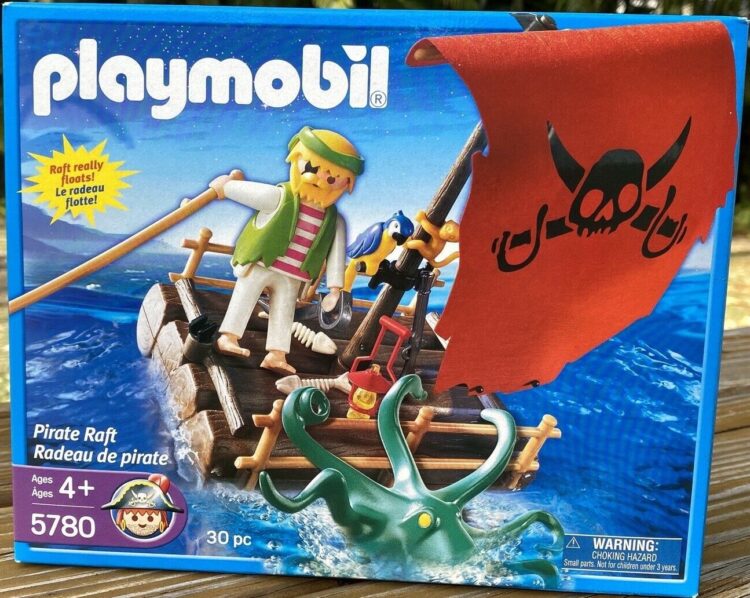 The character remains the same and the raft is just like its two other original versions. The sail is no longer tightened to the side fence and it has a big black skull emblem on it.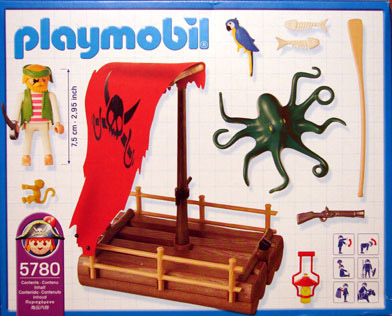 This set 5780 now comes with a little monkey, pirate rifle a silver sword and two eaten fish bones. Above you can see all the accessories that comes with this playmobil.