Playmobil set 3889 brings a platoon of four arrow and crossbow men, fortified with a mobile wooden wall, to barricade themselves from enemies projectiles. Fantastic display of medieval strategy with this set.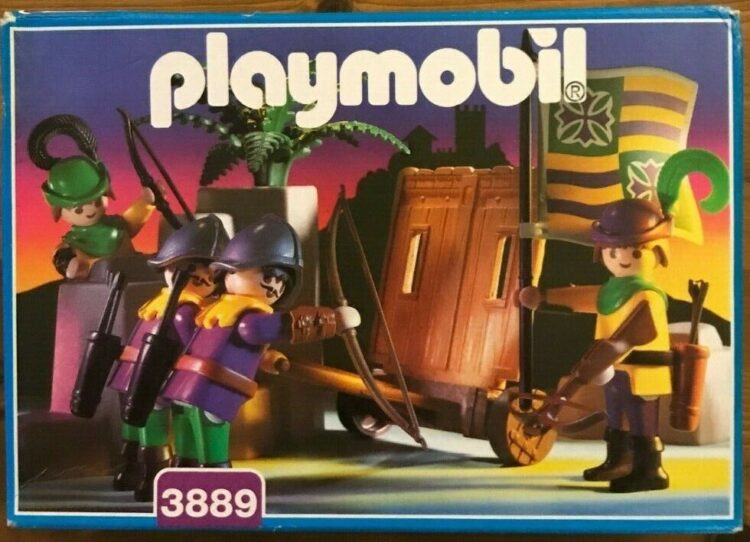 Above is the box art of the set 3889, archers with a green malta cross following the strips green and yellow. These guys can be used as a group of soldiers who fight behind a barrier in order to gain ground in a war.
Above you can watch the video review of the playmobil knights set 3889 from 1997, by PlaymoBello from Youtube.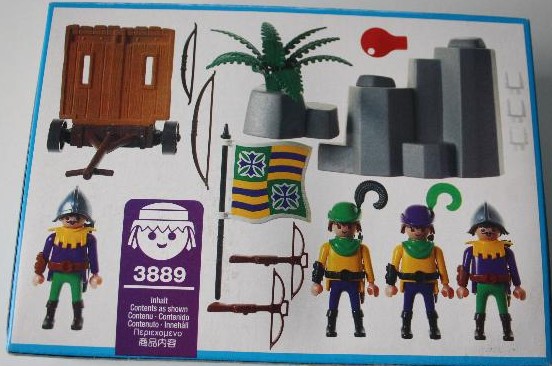 Above you can see the accessories that comes with playmobil knights set 3889, a total of four knights a wooden barrier, weapons and two rock formations.